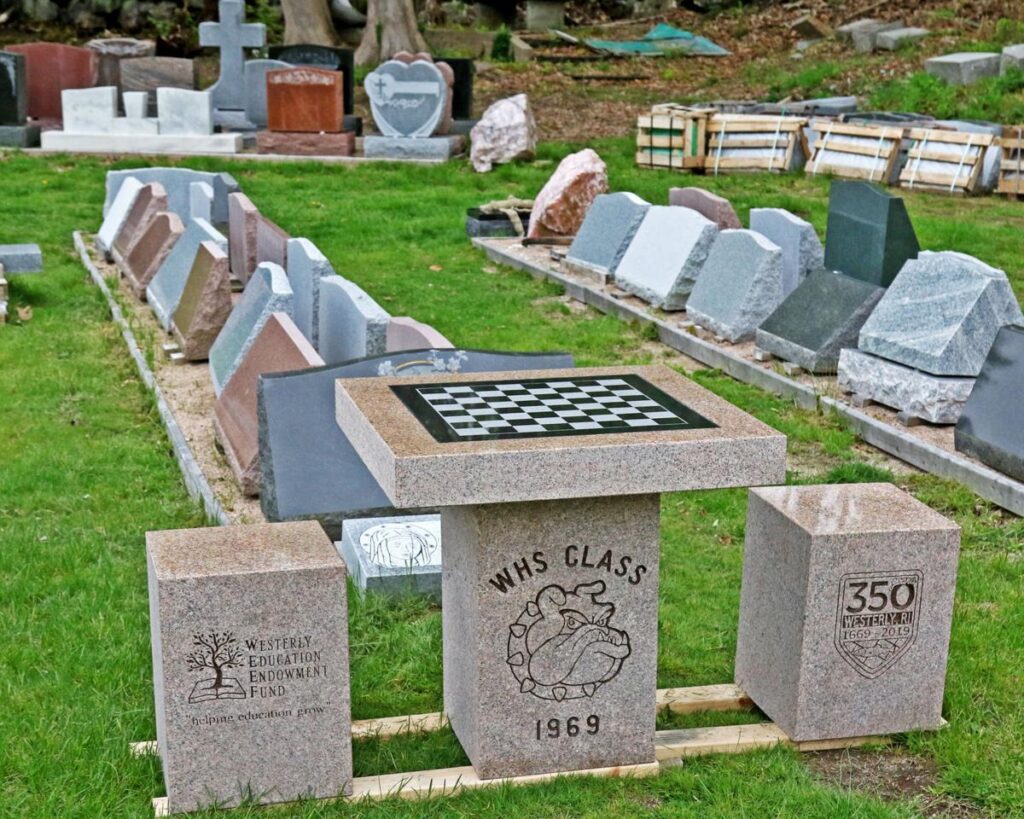 Buzzi Memorials are often associated with being the creators of private memorials, celebrating the lives of individuals, family members and friends.  But sometimes commissions come up for one-of-a-kind requests that celebrate organizations, events and public places.
This one of a kind stone chess table and side-stools was a unique commission from the Westerly High School 1969 Reunion Committee in Rhode Island.  To coincide with their 50th year reunion the committee got together to come up with a fitting gift for the town.  It is particularly special as the members decided to have the set installed in Wilcox Park, the original site of Westerly High School back in the late 19th century.
Buzzi Memorials exceptionally enjoyed working on this one of a kind project and bringing the committee's ideas to life.  After some meetings with the team the design was decided and we carefully went to work bringing it to life for the enjoyment of the town.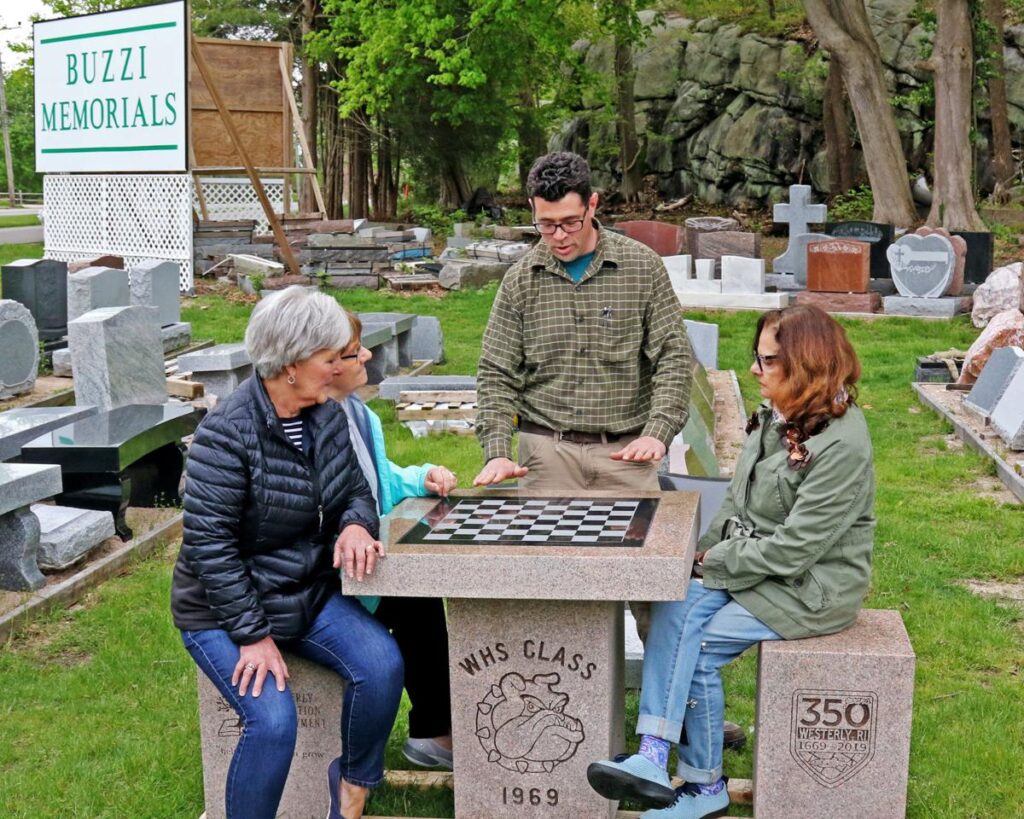 Buzzi Memorials always welcomes custom monument, plaque and memorial work and are happy to sit and talk through ideas with clients to come up with fitting tributes that are truly unique and special.