---
Personalized Headstones & Memorials, Handcrafted in CT Since 1933
---
Buzzi Memorials has a long tradition for creating personalized memorials and headstones that preserve the memory of loved ones since 1933.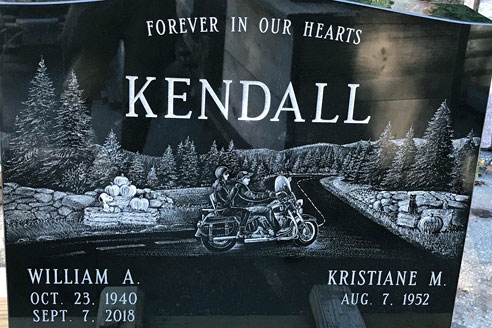 Quality Memorials
---
Handcrafted granite memorials made with care and attention to stand the test of time.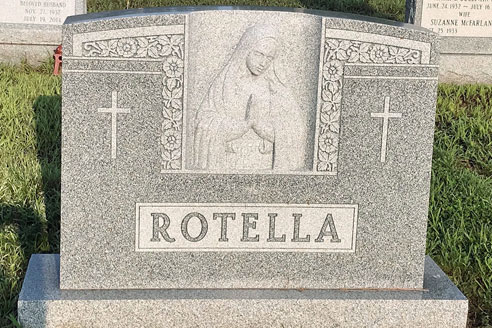 Fully Personalized
---
We can help you to design a truly personalised memorial that's special to you.
Personalized Experience
Our experienced memorialists work closely with you to select and design a personalized memorial that perfectly reflects and honors your loved one.
"5 stars says it all!! Great people to deal with first class!" – Kevin
Lasting memorials for your loved ones
A full-suite of traditional headstone and memorial services from design and installation through to repair and maintenance
Family Monuments

Designing

Personalized Headstones

Headstone Repair

Headstone Engraving

Pet Markers

Headstone Cleaning
Handcrafted by Buzzi Memorials in CT
Buzzi Memorials has a long tradition of creating distinct headstones and memorials that preserve the memory of loved ones since 1933.
Using a blend of modern and traditional techniques, our headstone and memorial makers can add personalized lettering, meaningful icons, photos and more. Our company has produced 100s of one-of-a-kind tributes for family, friends and even pets, from gravestones and markers to plaques and benches.
Buzzi Memorials will work closely with you to create something truly special.
We are located in Pawcatuck, CT (just outside of Westerly RI), come and see us.
Expert care and attention
Buzzi Memorials take special care in professionaly cleaning, repairing and restoring a wide range of gravestones, markers and monuments for customers in the Westerly RI area.
It can be upsetting when special monuments become worn, damaged and in need of care and attention.
Buzzi Memorials call upon decades of experience to safely care for your monument and restore it to close to its original beauty.
Common Questions Answered
While helpful, it's not needed. We can obtain the information that we need for your memorial from the cemetery.
No appointment is necessary. Our office is open Monday thru Friday from 8:30 am to 3:30 pm. We are open for appointments only on Saturday. If these times are not convenient we will do our best to accommodate your schedule and set up an appointment in the evening or on a Sunday.
We take care of everything, including ordering and paying for the foundation. Naturally, we also determine if there are any special requirements for installing your memorial.
Before creating all personalized headstones and memorials, we make a drawing for approval. In this way you see your precise design choice and lettering on paper prior to any engraving being completed. This is your opportunity to verify the information, look at your design layout and if necessary make any changes. We also recommend you visit our office in Pawcatuck, New London County to take a look at stone samples to see exactly what you might be getting.
Typically, markers take three to four weeks. Most monuments normally take four to six weeks to complete, although some, depending on their shape and design, may take longer.
Cemetery lettering, because it is done outdoors, can be delayed by bad weather. For this reason we say a job may take from three to six weeks to be completed.
Even though we do not install monuments or engrave at the cemetery in the winter months, we suggest you still visit our showroom to see what we have to offer. We are open all winter long. We still proceed in completing the necessary paperwork and producing your full size drawings. We finish your memorial for installation in the early springtime.
This really depends on what style you like most. Granite is our most popular stone for it's durability and wide choice of colors, however we can also supply headstones in marble and bronze.
Why Choose Buzzi Memorials?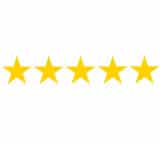 5 Star Rated
Customers rate us 5/5 for service.Read our reviews.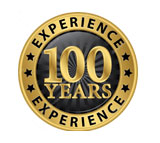 Experienced Hands
Buzzi Memorials has been working in the local area for over 100 years.
Request a Callback
Whether you are looking for a quote for a custom designed gravestone, unique monument or headstone cleaning, fill out the form and we'll get back to you as soon as we can.
Have a Question for our Memorialists?
(860) 599-5909